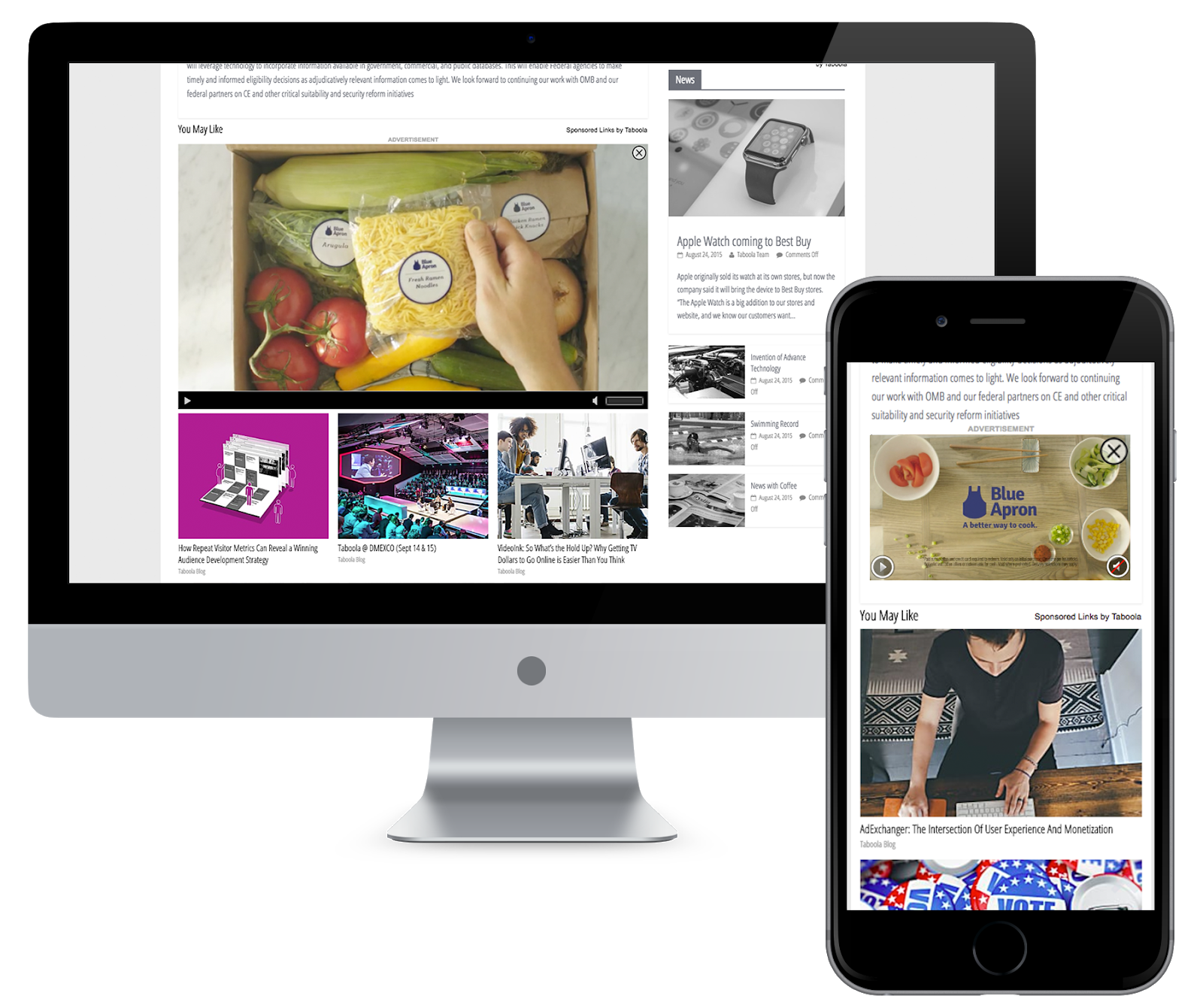 As brands allocate bigger budgets towards online video promotion, the format has become a key revenue opportunity throughout the industry. Native video ads typically earn 3-6x higher RPMs than a display ad in the same placement.
Taboola supports a range of native video formats that enable publishers to unlock new inventory and better monetize their editorial content.
Sponsored video units are included by default when publishers activate Taboola Feed for their website. This is our recommended practice for video, as the immersive, brand-safe environment of the feed consistently drives higher user engagement and premium RPMs.
Publishers can also incorporate Taboola's video recommendations across other page placements, including:
In-line: Large collapsible video players that appear below-article, expanding to the width of their container and closing automatically as users scroll down the page.
Slider: Smaller units that slide in from the bottom left or right corner of screen.
In-widget: Medium sized players that appear as an item in Taboola's traditional recommendation widgets.
To see examples of these units in action, visit our Taboola Video portfolio page.
For more information on how video can support your business goals, please contact your account manager.