Why is Visibility important?
Placement and Visibility of the Taboola Feed directly affect the RPM and Organic article CTR Taboola can generate for publishers. Although RPM and Organic article CTR are influenced by a series of external factors, there are still some aspects that publishers can control to ensure the best possible results.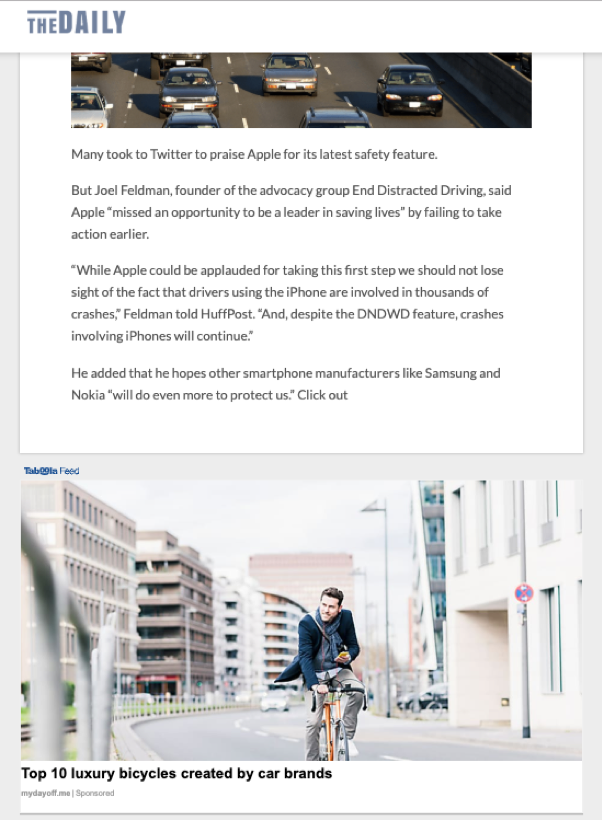 Taboola Feed example placed immediately after article on desktop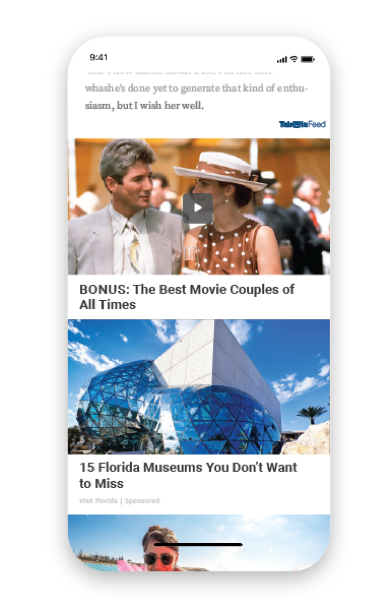 Taboola Feed example placed immediately after article on mobile
What affects Visibility
After finishing an article, readers are ready to continue their discovery journey. Placing Taboola Feed immediately below article increases its Visibility and helps your users discover interesting and new content.
If you have any other units, widgets or plugins between Taboola Feed and the end of your article, your RPM and Organic article CTR results may be affected. RPM and Organic article CTR are directly correlated with the Visibility of your Taboola Feed.
A common factor that affects Taboola Feed Visibility is the use of the "related article recommendation" widget above Taboola Feed. Taboola Feed can also recommend your own articles as "related articles" with our organic article recirculation feature. These recommendations are part of the Taboola Feed algorithm experience, so you can confidently replace any additional units/widgets you use to promote your own articles.
If you provide a below-article commenting section for your users, Taboola Feed can also integrate your commenting platform of choice. This provides a great commenting experience to your most engaged users.
To ensure proper placement, Taboola Feed has automated margin adjustment and will not overlap with your articles or any other unit. Taboola Feed also has a 100% fill rate so your users will always be served with recommendations.
Visibility 
You can find your Visibility metrics by accessing you Backstage dashboard, navigating to "Performance" and then selecting "Interaction Funnel".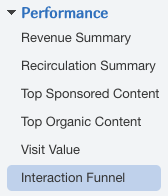 You can then sort "Interaction Funnel" metrics, including Visibility, by day, page type, country and platform.