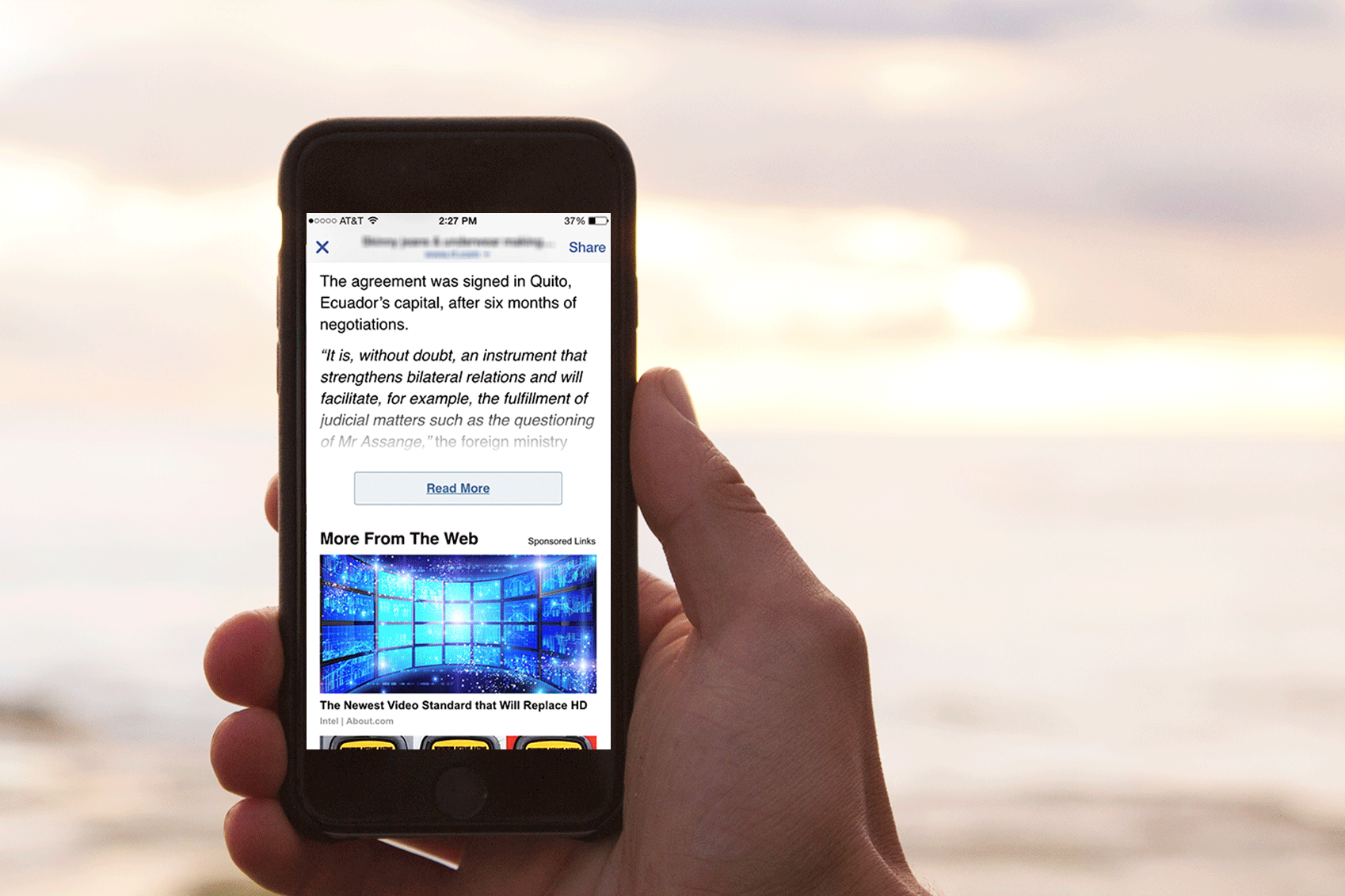 Publishers use "Read More" buttons to boost audience engagement, particularly on mobile devices. The UX feature shortens the viewable length of an article and raises the visibility of below-the-article units, encouraging user interaction.
"Read More" buttons were initially used for audiences that exhibited high bounce rates, though many publishers now activate them for all mobile users, as well as additional platforms such as tablet and desktop.
Taboola partners typically see a 20 percent uplift in CTR for sponsored or organic recommendations positioned below the "Read More" button.
Expert tip!
Consider making "Read More" buttons the default for mobile audiences that arrive from social media sources. Internal data from Taboola find that 4 out of 5 of these visitors never reach the end of an article.

Activating 'Read More' For Your Site

Publishers can customize their "Read More" button to match the design of their site, including the number of pixels down the page, or the precise page element, after which they'd like the button to appear.
The feature is offered for free to all Taboola partners, and it typically does not require any additional development work for publishers. If you're interested in launching "Read More" on your site, please contact your Account Manager.
Expert tip!
Ask your editorial and audience development teams how the "Read More" button might help them measure engagement across various landing pages and content types.